About Victor Zamora, Lead Criminal Defense Lawyer
VIZA Law was founded in 2018 by a successful criminal defense lawyer, Victor L. Zamora, Jr. VIZA Law is dedicated to quality legal service and protection of the rights and interests of the Tampa Bay community. As a first-generation Cuban American, Mr. Zamora understands the struggles many individuals face on a daily basis, especially in such a diverse populace as Tampa Bay. Victor is bilingual in English and Spanish, and he is ready to show you personal service throughout the process of resolving your legal matters.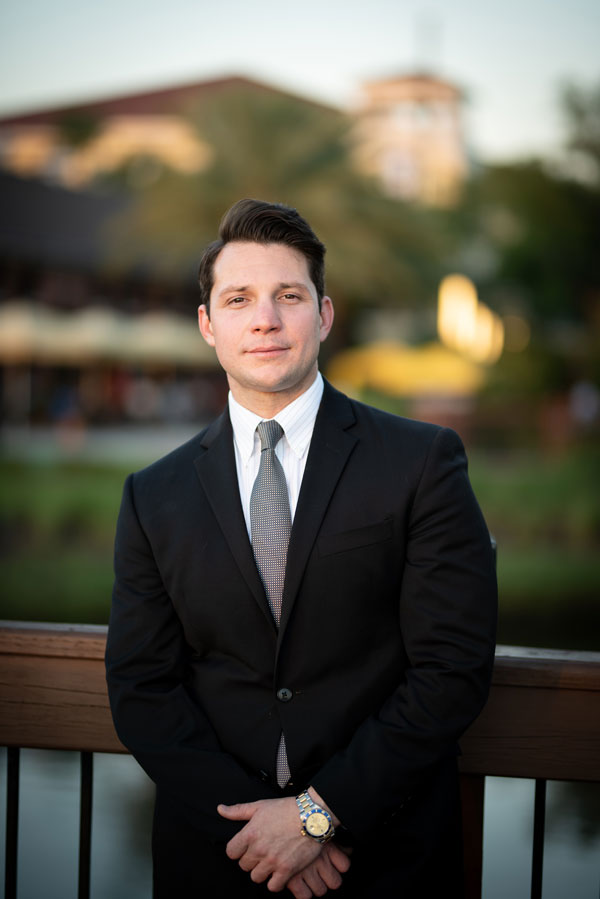 Law School & Early Career Experiences
Victor Zamora's career as a criminal defense lawyer first started when he attended Barry University School of Law. While there, Mr. Zamora was an active participant in the school's elite and competitive Trial Team Program. He competed in trial competitions all the way up from Buffalo and Chicago, down to Miami, and all the way across the country in San Francisco. In three years, Victor Zamora is proud to have been involved in two championship teams, one of which defeated Harvard Law School in Chicago.
While juggling the strict curriculum of law school and Trial Team Competitions, Mr. Zamora was still able to devote more than half of his three years to the State Attorney's Office for Orange County, Florida, as a certificate legal intern, as well as a Law Clerk for a prestigious personal injury firm in Orlando known as Wooten & Kimbrough. As a Certified Legal Intern, Victor had the fortunate opportunity to experience the life of a public servant, overseeing and prosecuting misdemeanor criminal offenses, going so far as personally co-chairing the prosecution of criminal jury trials, all while as a law student. As a law clerk, Mr. Zamora learned the ins and outs of auto accident cases and slip-and-fall cases. These experiences would shape the attorney Victor Zamora would become.
The Bar Exam, Licensing & A Growing Career
After graduating and obtaining his Juris Doctor, Mr. Zamora sat for the Florida Bar exam and was admitted on first attempt. Having been inspired and motivated by his experienced as a Certified Legal Intern for the State Attorney's Office in Orange County, Mr. Zamora was granted a position at the State Attorney's Office for Hillsborough County. Throughout this tenure at the State Attorney's Office, Mr. Zamora handled thousands of criminal cases, ranging from misdemeanors and felonies to domestic violence charges. Mr. Zamora has personally chaired and co-chaired over 50 jury and bench trials as a practicing criminal defense lawyer.
After his time at the State Attorney's Office, Mr. Zamora endeavored to widen and extend his legal experience and career by learning the ins and outs in the area of personal injury. As an associate attorney for Cole, Scott & Kissane, P.A., Mr. Zamora oversaw the defense of many different personal injury cases, ranging from auto and trucking accidents and slip-and-fall cases to negligent security cases involving shootings and criminal offenses. Through this experience, Mr. Zamora was able to get an inside look into the relationship between insurance companies and their insureds, which can make all the difference in litigating and settling important cases.
These experiences and then some have led Victor Zamora to VIZA Law, where he and his staff work aggressively to defend clients in both criminal defense and personal injury cases.
Contact Us Today for a Free Consultation
Victor Zamora takes a personal approach to every case his firm takes on. For your free initial consultation, call VIZA Law today at (813) 658-4529 or fill out the contact form and we will return your message promptly.